Hello everyone,
It's crazy how fast time flies by, but on the other hand it feels like we've been living in this pandemic since forever. The year 2020 is almost coming to an end, but sadly the Covid-virus will follow us into 2021. I hope you're all doing well under these circumstances and that you still find things to enjoy like I do!
SONG
How am I supposed to pick a new favorite song when 3 of my favorite artists released a new album? Miley Cyrus, Ariana Grande and Little Mix all served the music industry really well with their beautiful art pieces. It's totally worth listening to if you're a fan of pop and rock music.
So that's why I decided to go for one of my favorite Christmas songs, by the lovely Janet Devlin. I hope this one puts you in a good mood!
POEM

This poem is directed to my dear friend who sadly passed away last month. It's so weird that the world keeps moving even when she's no longer here. I miss her so much.
BOOK


I actually went to the bookstore today to buy the book Woman on the edge of time by Marge Piercy. This was a recommendation from one of my tutors and I am excited to read it. Sadly the bookstore didn't have a copy so I'll have to purchase it elsewhere. I went home with another book though! The time keeper by Mitch Albom, I thought it sounded intruding. I'm excited to start reading it once I finish my other two books!


MOVIE


I hadn't heard of this movie before, but it showed up on my Netflix recommendations. So my friend and I watched the trailer and decided together that this would make for a good Friday night. The movie I'm talking about is Escape from Pretoria, with the well known actor Daniel Radcliffe as one of the main characters. The story is based on a real-life prison break of two political captives. The men got imprisoned because they were against the Apartheid, but during their time in prison they were constantly working on an escape plan. This movie is a great thriller and had me in its grip from beginning till the end. I definitely recommend this one!



PICTURE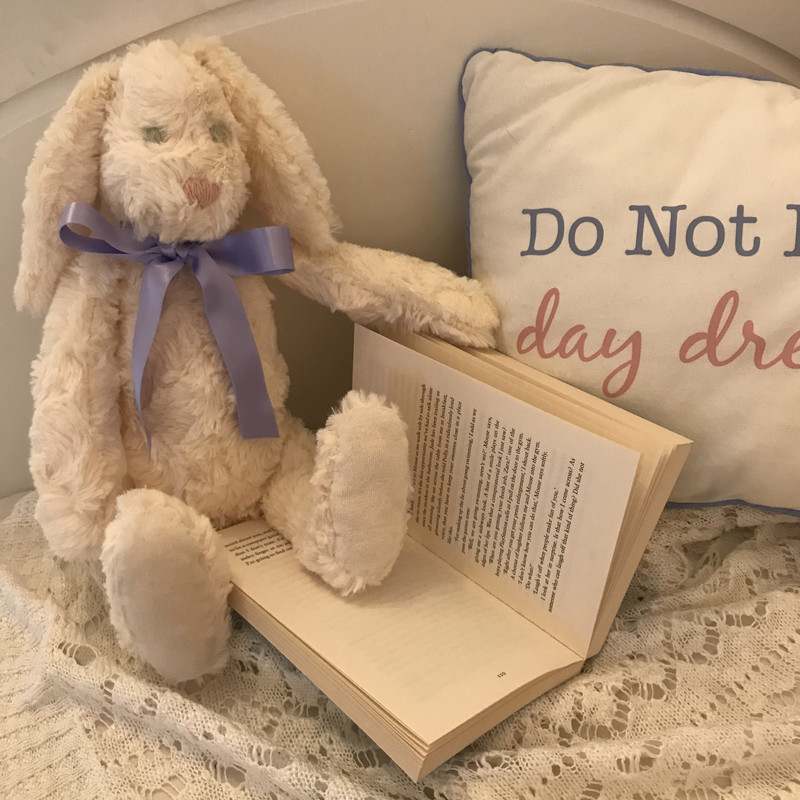 This month I was working on the pluche animal you see in this picture. A little fluffy rabbit. Long story short, I said goodbye to someone I really care about. We will keep in touch, but won't be seeing each other every week like we have for the past 2 years which is why I made her this present. Some form of a hug ♥
I want to send you lots of love and light this December month. I hope you get to celebrate the Holidays in some sort of way and that you get to feel a connection with your loved ones. Let's stay safe and keep our distance in person, not in heart. Make the last month of 2020 a good one!