Hello everyone, I'm currently following online classes, even though I'm an art student. It feels so weird! But I'm thankful school is continuing and we're all trying to make the best of it. I got an exciting photography assignment, which I thought I was going to fail as I'd never done anything like this before. Turns out that trying something new doesn't necessarily mean you're going to fail. These pictures are far from perfect, but I'm glad with the outcome anyways. (Ok, maybe except for the first one with the flowers.)
The assignment was to make 3 critical painterly still lifes. This means, make photographs which look like 17th century Dutch paintings of still life. And there had to be a message in there about food nowadays. Here is my outcome: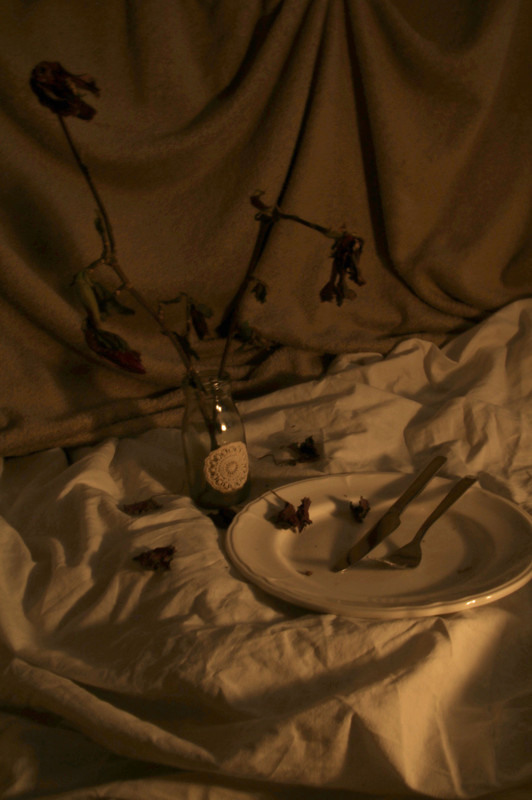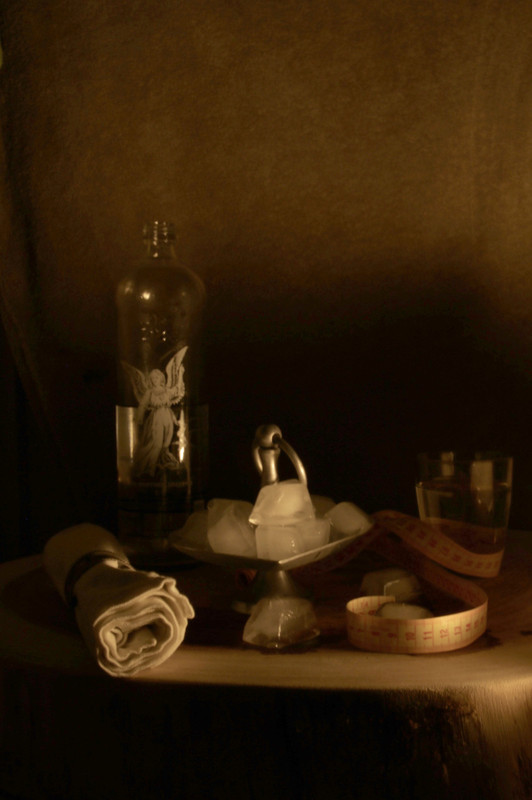 How do I know what to eat with all these different theories, diets and food trends going on?
The "fitgirl" is telling me one thing, but the smart professor is saying something else. What is considered healthy food anymore?
Maybe I'd better eat nothing, that way I can't go wrong.
But I'm hungry, so so hungry.
I feel the energy draining from my body and my limbs slowly go numb.
Maybe one little bite of something?
Oh water! Drink loads of water! Water is healthy, right?
And if I freeze some and wait a while I can actually have a bite.
An ice cube for dinner and desert. Doesn't that sound lovely?
I've never felt more healthy before.
NOTE
This is not how I feel! It's just for the assignment 🙂