Hiiiii,
This morning I can tell by my cravings for a big mug of steaming tea and the fact that my rabbits haven't yet left their cage to discover the garden, that the colder seasons have really begun. It's so hard to leave my warm and comfortable bed!
Anyways, September treated me well as the sun kept breaking through the clouds.
Here are more of last months favorite things for me:
SONG
I'm so happy that Cher Lloyd released a new song! And it's a good one, I can't stop listening to it! I can't wait for her album to drop, it's been so many years.
QUOTE
If it costs you your peace it's too expensive
BOOK


This book was so unexpected! I thought it was a general young adult/ fantasy book, but it turned out to also belong to the horror genre! I think this is the first horror book I've ever read to be honest… It was a really fun read and an excellent choice because of Halloween, even though it was unattended! There's something about this book that makes you want to keep on reading, also some parts totally cracked me up! I think it'd be great if a movie were made out of this book.
MOVIE
No movie to be discussed, because I HAVE TO TELL YOU about this Netflix series one of my teachers recommended. It's so freaking good! It's about ethics and it constantly makes you think about what is right and what is wrong, but not in a boring way. These series are so funny! I grow really fond of the characters already. Every episode is only 20 minutes long. But I warn you! Once you start watching it's hard to stop!
PICTURE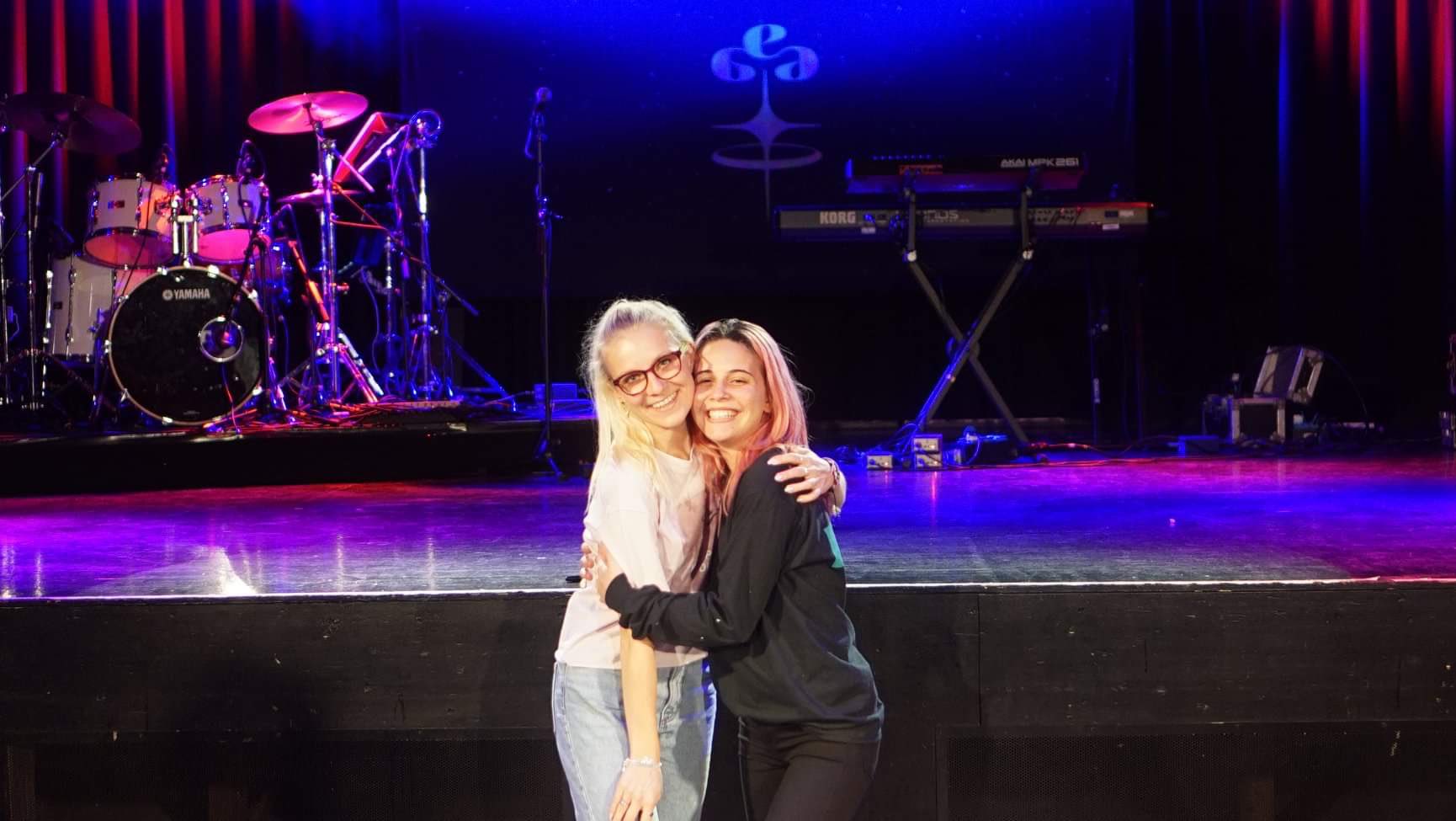 I GOT IT I GOT IT I GOT IT…
MY M&G PICTURE WITH BEA MILLER
I'm still so happy & grateful that I got to meet her. She's seriously the nicest human being ever! She was sincerely happy and not the pretending kind of happy, just to please others. Ugh, I love her.
Even though I'm sad the good weather is over, I try to enjoy fall as much as I can. But the colder it gets, the closer we are to Christmas! I can't wait to start buying gifts and sending christmas cards to my loved ones.
I hope you all have a wonderful month. Make the best of it! Seek for new adventures and try things you haven't done before. Your life is yours to live.