Hi guys,
Finally a new book review from me! I've wanted to read
It only happens in the movies
for so long and I finally did! It's the first book from author
Holly Bourne
I've read. But I have other books from her on my TBR list. One I'm really curious about is: Am I Normal Yet?
The story (No spoilers)
Audrey is done with romance after her ex-boyfriend broke up with her for the most embarrassing reason. Romance also didn't work out too well for her mother and her desperate outbursts remind Audrey of that every once in a while. Since her father left with another woman and her brother also took off, it became Audrey her job to take care of her mom whenever she was doing bad.
To get away from it all, Audrey takes a job at the local cinema.
There she meets the big flirt Harry, who's into making movies. Audrey agrees to play a zombie in his movie. Even though she swore off boys… this boy might change that.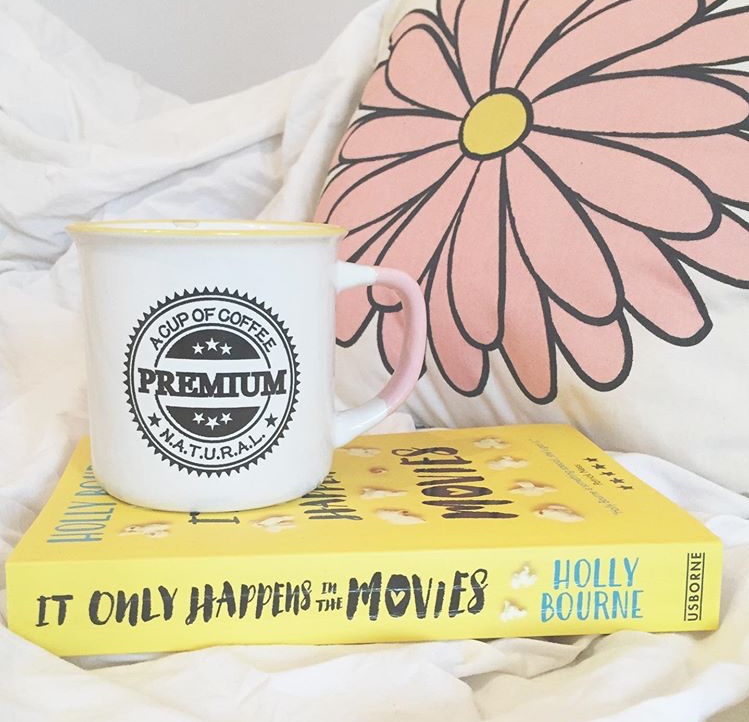 My opinion
I like how this book kind of makes fun of the cliches in love stories. It's something that honestly bothers me whenever I'm watching a movie.
At the beginning I didn't really like Audrey, because I believed she was being an overemotional teenager. But the more I learned about her, the more I understood why she was acting the way she was. In the end I absolutely loved her! This book was a lot of fun to read and a great escape from reality.
Conclusion
I give this book 3 out of 5 stars. It's a fun and quick read and also very touching from time to time. I enjoyed it very much.