Hi everyone,
It's been a while since I last posted an OOTD, so I thought I'd make a more extensional post about it ♡
Here are five of the outfits I wore during the workweek:
Side note: I work with children, that's why you'll see me wearing pants everyday. I feel more comfortable knowing the kids can't accidentally peek under my skirt, haha.
MONDAY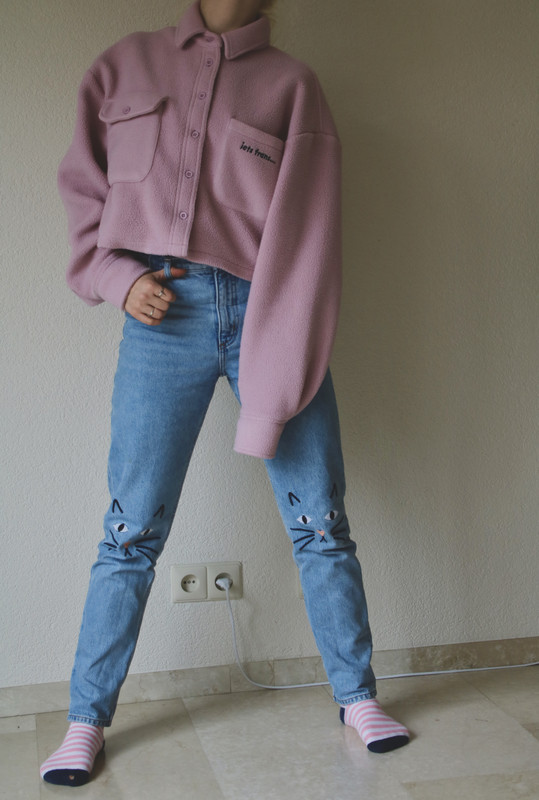 I LOVE this sweater. It's the softest & warmest one I own. The color is so cute and matches perfectly with the little cat's noses on the knees of my jeans!
The kids love it when I wear these jeans. "Wow teacher, you have cat's on your jeans!!!", is what I hear all day when I wear these.
TUESDAY


My sister made me this sweater for my birthday, and oh my god… honestly one of the coolest presents I've ever gotten! The tekst on the sweater says: "Monday Lisa."
(Notice her extremely messy hair.)
WEDNESDAY


I once got this top at Zara for ONLY €5,- in the sale. I love this cute blouse so much! The print is very present, but combined with simple black jeans it isn't too much. I also really like the peplum on this top!
THURSDAY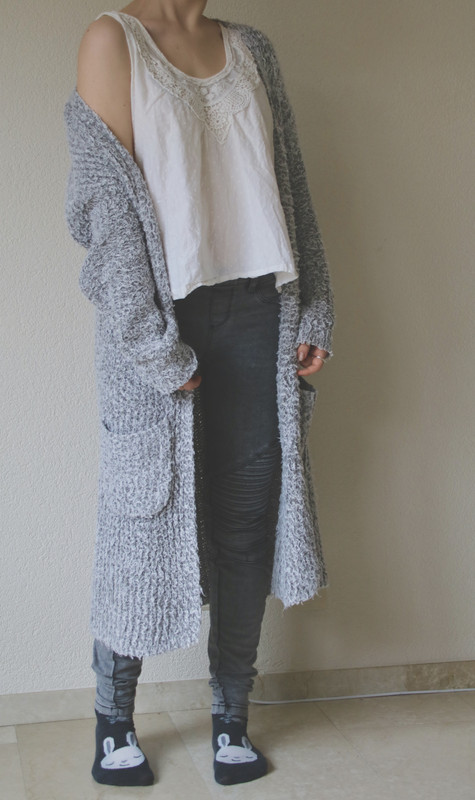 A comfy/ chill outfit for today, as I was headed to work later in the afternoon. I had the whole morning for myself and got to get some stuff done at home. I'm a big fan of white tops with lace. They're just so girly and clean!
FRIDAY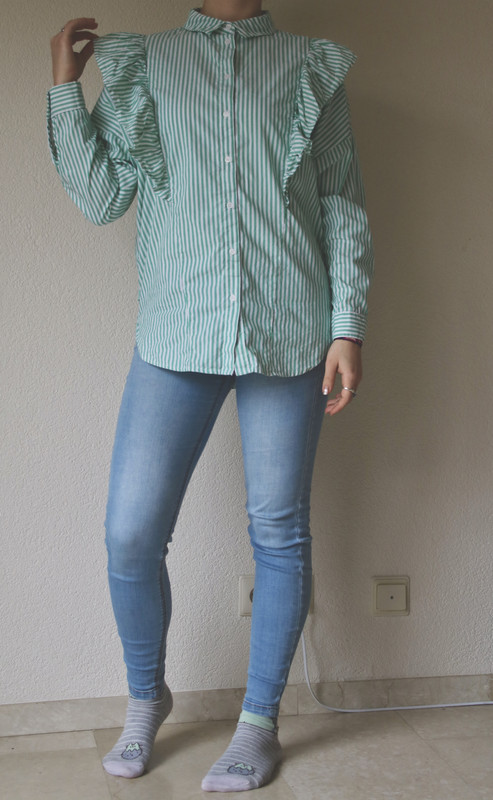 This is one of my favorite blouses I own, from the Monki. I had a birthday later that day so all I had to do was add a statement necklace and some high heels to this outfit! Perfect blouse to look sophisticated during the day and festive during the evening!
Would you wear these items? I'm super curious!