Hi cuties,
I really felt like shopping today, but I didn't want to go out. Bet we all have these days…
I decided to visit some webshops to look through new arrivals. Bershka was my favorite site I visited today. Check out all these spring items: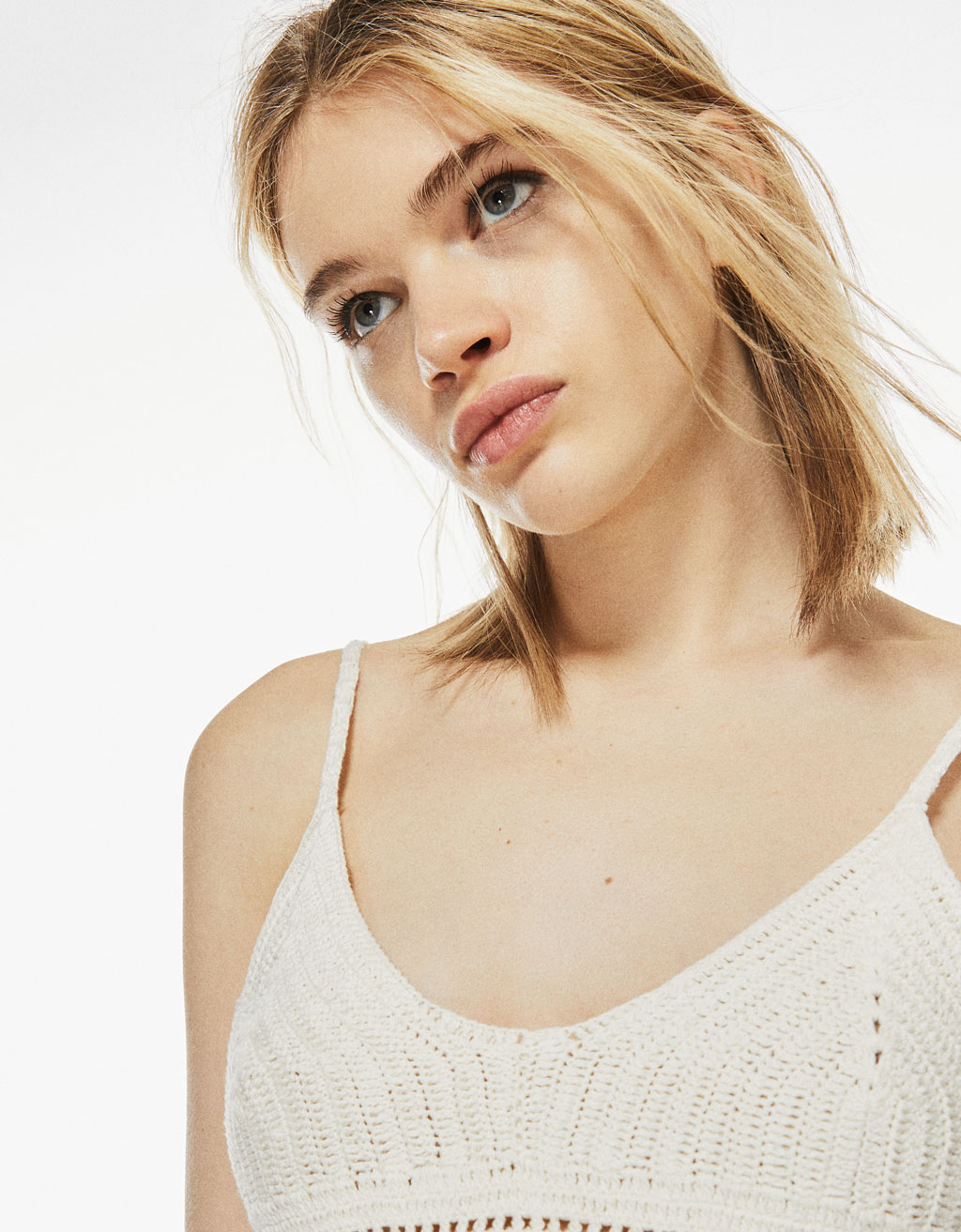 I don't wear these kind of tops, because I find them to revealing on myself. I love to seem them on others though! They are so feminine.

Nawh, this top is just too cute. I love Dumbo! (It used to be one of my favorite movies when I was a child, until I accidentally broke the videotape.)
I also am a big fan of oversized crop tops.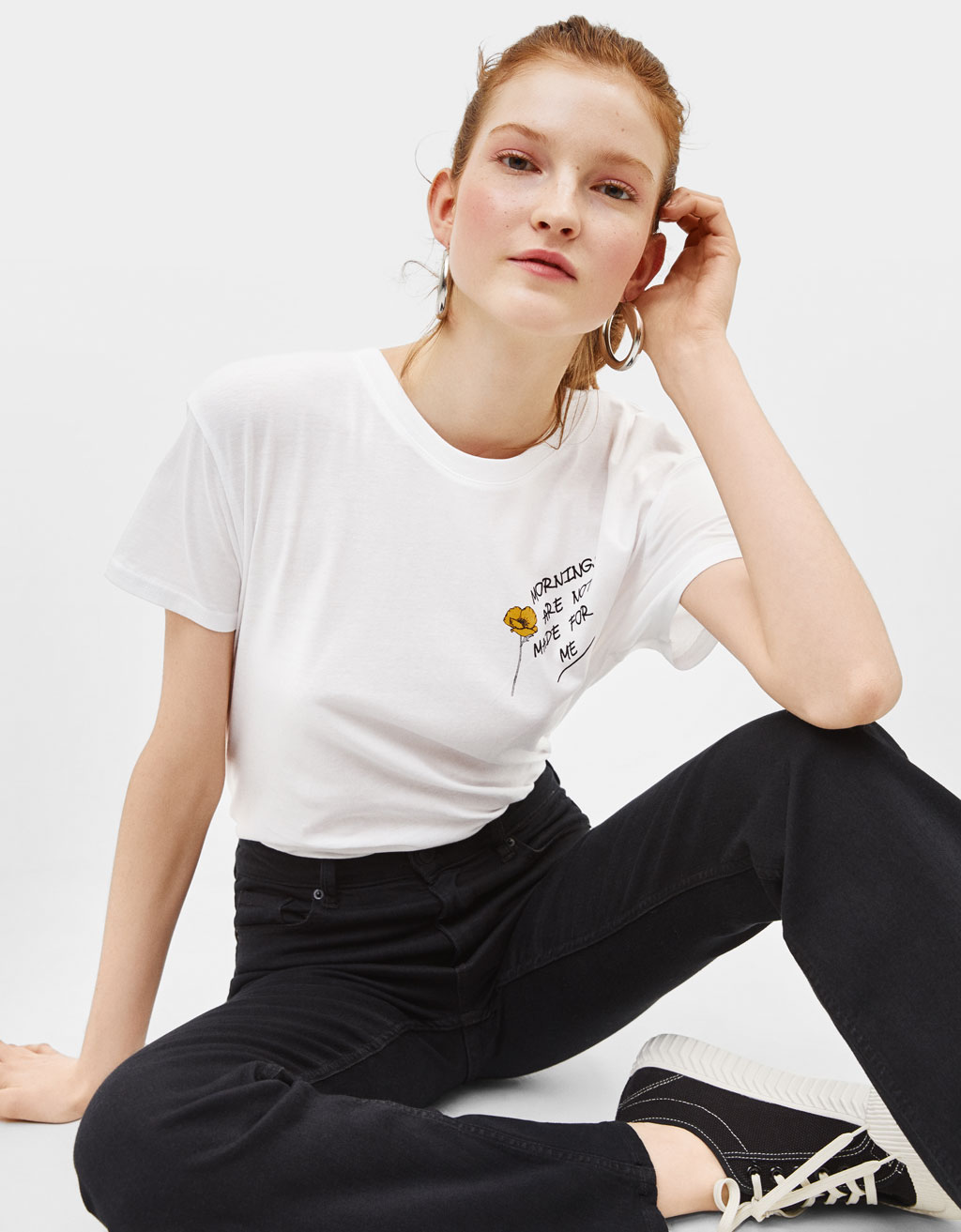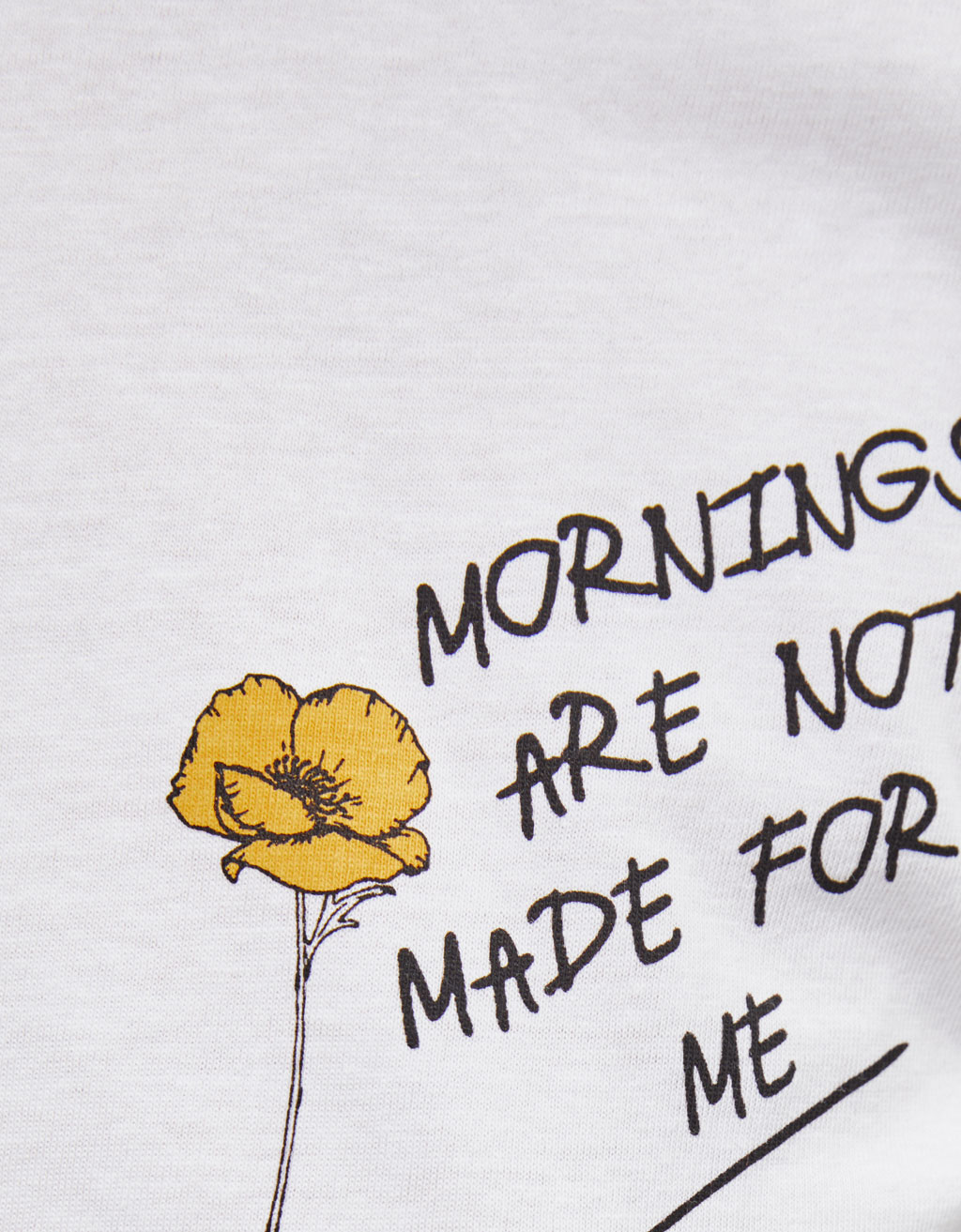 I really like the text and little image on this t-shirt.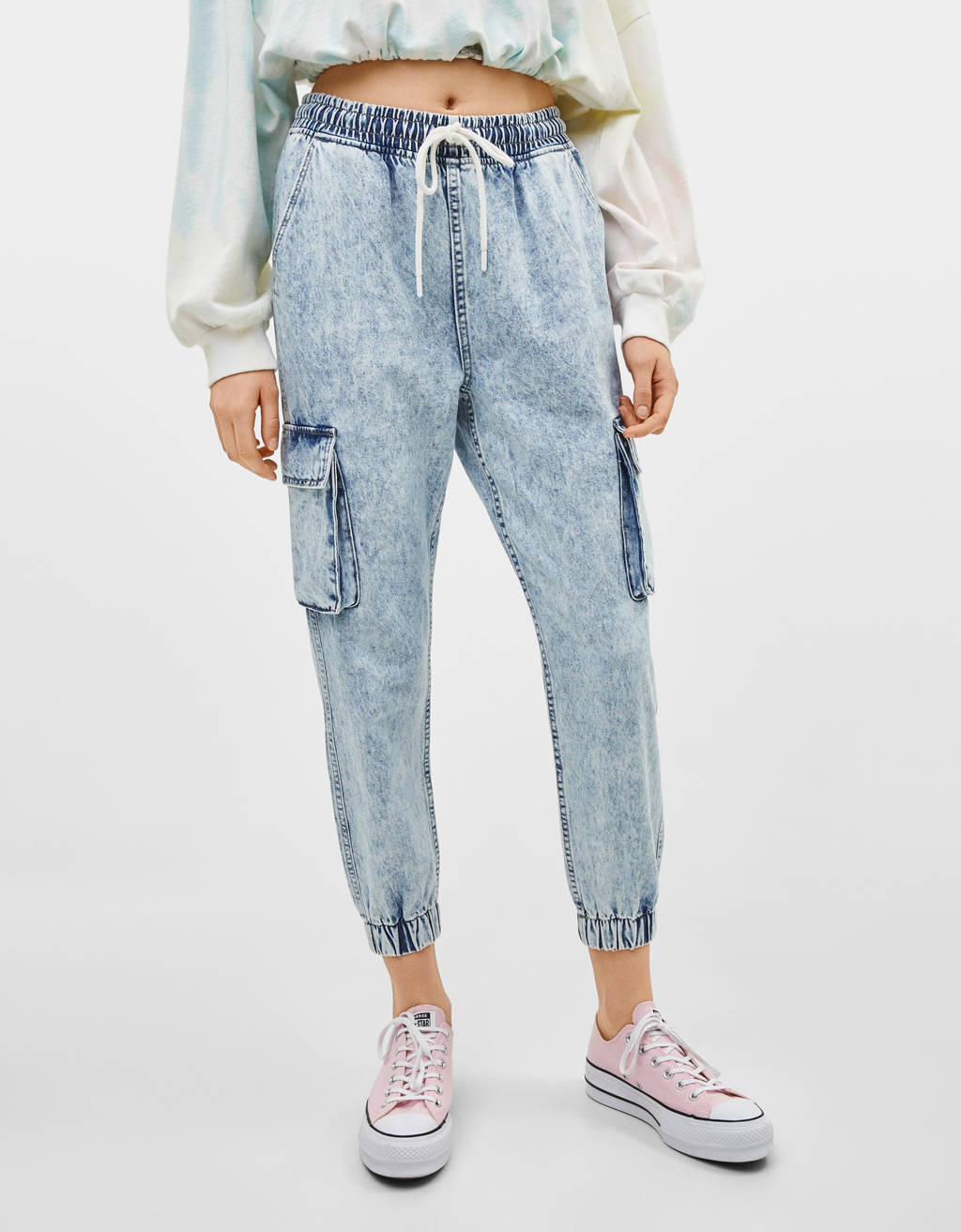 I believe everyone needs jeans in their closet, but sometimes you just don't feel like wearing them. These just look SO comfortable! The pockets on the sides give the jeans a little extra.

Love the print on this t-shirt! Just simple jeans underneath this and you still look cute as hell.

White shoes are my favorite, by far! They just go with EVERYTHING. I love the soles of these, they're so cute!
What is your favorite item of the above? Or do you have a totally different style?
Anyways, have a nice day!