Hey readers,
I have such a fun book review for you! The book
Hold me closer
is one of the easiest reads I've had in a long time, but one I will remember!
The book is written by
David Levithan
, who I think is a great author.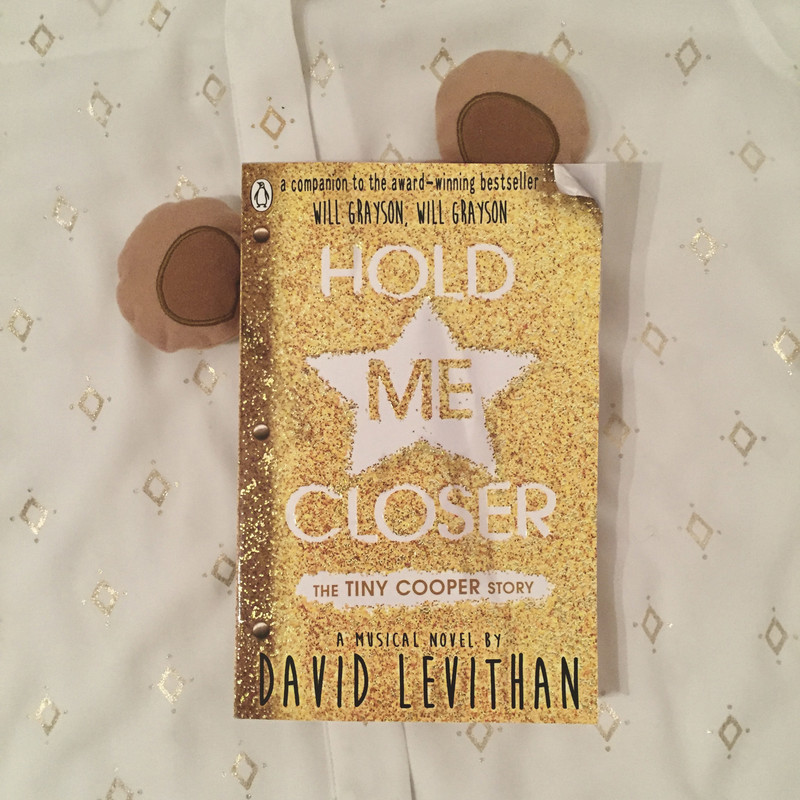 The story (no spoilers)
This book is about one of the main characters from the book: Will Grayson, Will Grayson. In this book Tiny Cooper fulfills the role of the super-gay high school boy, who is writing a musical. His life literally feels like a musical sometimes, because he falls in love with someone every other week.
This time Tiny Cooper plays the starring role. The book is about his self written musical. The story his musical tells is about himself. About how he grew up and became who he is today. Oh and also, his 18 ex-boyfriends play a big part.
My opinion
The fact that this book was a musical script made it an interesting read. It's really different from reading a regular storyline. I guess there are people who dislike this writing style, but I enjoyed it.
Also, I'm a big fan of Tiny Cooper. He's probably one of my favorite fictional characters. The fact that this book is about him and perfectly captures his lovely, over-emotional, gay and funny personality makes it so much fun to read!
Conclusion
I give this book 5 out of 5 stars. Not because I believe this book is outstanding or important. But I do believe books are sometimes supposed to make you happy and this book did that for me!
Don't read this because you believe it's life changing, but read it because you like a good laugh!