Hi,
I have something I must share with you all! I sometimes have these urges to go and do something and they must happen RIGHT at that moment. So I called a friend and we agreed to go to the cinema. Because it wasn't planned we didn't know what movies were playing. This is how we ended up watching the animation movie
Smallfoot
.

Turns out it was a GREAT choice! I had so much fun watching this movie.
The movie kicks off with a very catchy song, which put me in a good mood right away.
The story is about a yeti named Migo. He and the yetis he lives with have always been told that Smallfoots (aka humans) are a myth. This all changes when Migo witnesses a plane crash and finds a Smallfoot.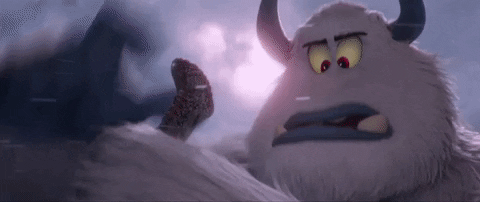 He it's his job to convince the whole town that Smallfoots do exist. How he will do that? And what happens to the town when they get conflicted, because apparently everything they once believed could be a lie…
Well, that's for you to find out! You should totally watch this feel good movie.