Hello fellow readers,
It's the book
Digital Fortress
its turn to get reviewed today. The author of this book is one of my favorites;
Dan Brown
. One of my read-goals, is to read all of his books! Mystery thrillers are one of my favorite genres.
Dan Brown writes those so well, I LOVE his writing style and mind.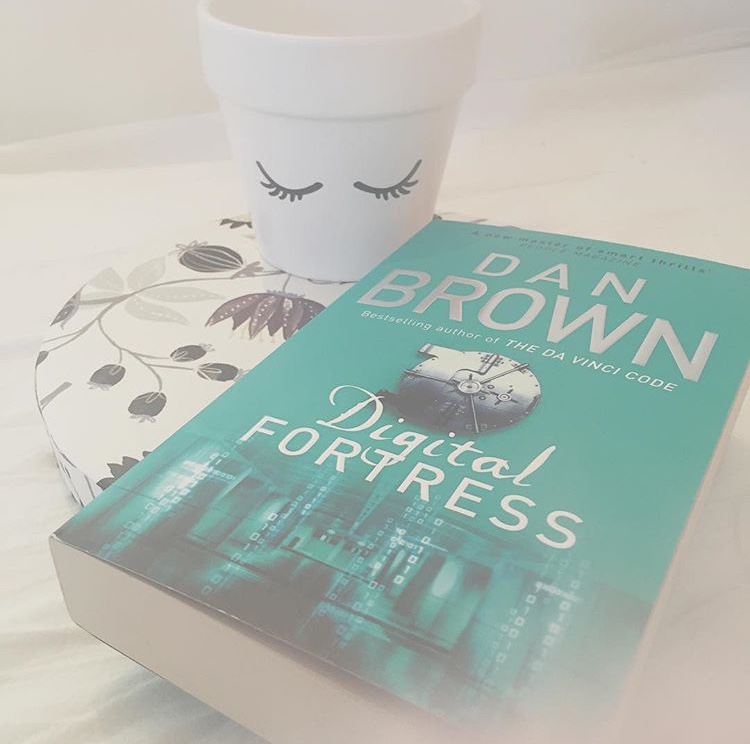 The story (No spoilers)
Susan Fletcher, head cryptographer gets called in on a Saturday. The National Security Agency where she works is in desperate need for help. Their code-breaking machine is working overhours. The machine is built to decrypt all secret codes on the worldwide web. People are not aware such a machine exists, so this way the National Security is able to trace illegal activities. Today they ran into a big problem; the machine is trying to decrypt one code on the loop. It's a thing the cryptographers never thought possible, an unbreakable code!
The code has been made public and the world population is only 1 password away from being able to send untraceable messages. The world's security is at risk.
It's up to Susan and her colleagues to find the password first. But they're not the only ones who are after it. The thrilling search involves lies, guns, deaths, betrayal and shocks. Who will win this battle?
My opinion
Dan Brown did not let me down on this one! I absolutely love this book and I struggled to put it down, because I was so curious to find out what would happen next. Also, Dan Brown constantly set me on false leads and made me believe things that weren't true! He knows how to mess with your brain. I also liked that there are different storylines in this book, which makes it at times extra thrilling. You sometimes don't know what is happening to the other characters, while you're dying to know!
Conclusion
I give this book a 4 out of 5. Dan Brown definitely did it again! This book is exactly what I suspect from a mystery thriller.