Hey bookish people,
Here is a brand-new book review for you all. I've finally read a book I've wanted to read for a long long time.
The Circle
is a novel written by
Dave Eggers
, best-selling author of A Hologram For The King.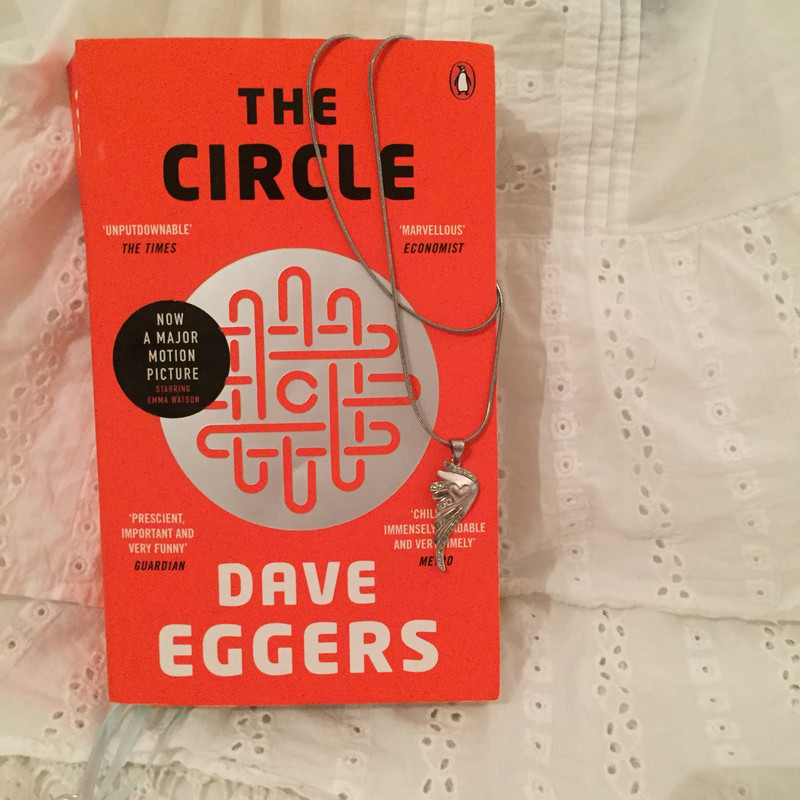 The story (No spoilers)
The Circle is the most powerful internet company in the world at the moment. Mae Holland gets hired to work there and she's super happy with the opportunity. She'll give this job her everything, because to be working at The Circle is a honor.
The company links all personal social media accounts with their universal operating system. In that way people form their online identity and it's an opportunity to be more honest and transparent with each other. Everything you want to know about a person you can find on the web.
The Circle has convinced thousands of people that this will help create the ideal world. No more lies, secrets or keeping people in the dark. From now on you can know everything you want to know about a person.
Still there are people who see a downside to all this. Because if 1 company is responsible for all worldwide internet traffic, will people still be able to have their own voice?
Mae is in the middle of all this. What will she do when her mind tells her one thing, but the people she's surrounded with all have different opinions about The Circle?
My opinion
This book really made me think about the power of the internet, companies and individuals. It's a scary thought that people can find out so much about you, just by what you've shared online.
I really like the way how this book showed different perspectives on the ideas of The Circle.
I also enjoyed the mystery person, who you won't find out much about up until the end of the story. And even though we read the story through Mae her eyes, other people around her still play a part in the story.
The book actually made me wonder if this is something we will face in the future.
Conclusion
I'm glad I read this book, most of all because the subject is interesting. It makes the book original.
I didn't read many pages at once, because I sometimes lost interest in the story. But whenever I reached a point in the book where something unexpected happend I got sucked in it right away!
I think I'll read the book again, so I'll know why Mae made some of the choices she made.
I give this book 3 out of 5 stars.