Hi everyone,
It's crazy how fast time can fly by. This month has been a difficult one for me. I've said many goodbyes, which I find quite hard.
Especially because these people fulfilled an important role during these past 9 months.
SONG
Just like last month, I have to choose this song once again. The message: Just keep breathing, is one I really needed this month and possibly one I'll hold onto in the future.
This song is from Ariana Grande her new album Sweetener. I'm still planning on getting a tattoo inspired by this beautiful song!

QUOTE
When given the choice between being right or being kind, choose kind
– From the book: Wonder
BOOK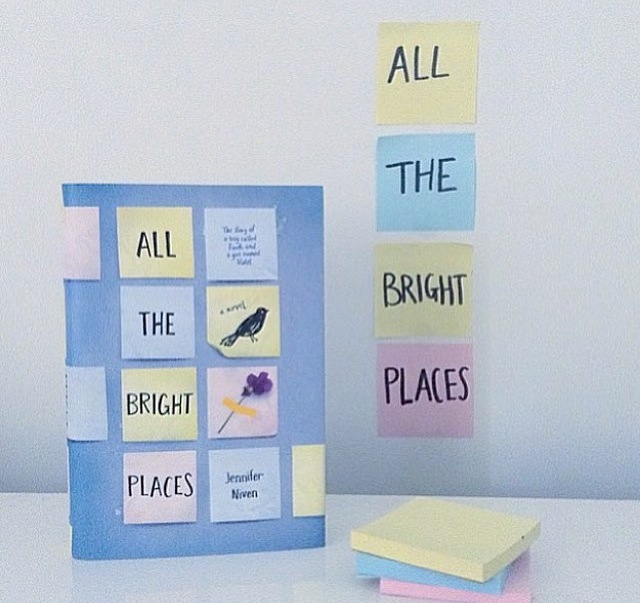 What book to choose when you've read 4 this month… Hmmm I think I'll go for All the Bright Places. Not necessarily because I liked this one best, but because this book really touched me. I actually got angry and sad over it and that doesn't happen to me often!
MOVIE

I've seen a lot of movies this month, but my favorite was: Papillon. It's such an incredible story and I can't believe this movie really was someones life. I recommend this movie to everyone!
Read my review here.
PICTURE

I was randomly clicking and scrolling through the internet when I found this. I couldn't agree more! I always try my best to take care of this planet and some people will come up to me and say: "If you don't eat that animal, someone else will." Or: "You might seperate your garbage, but it doesn't help if you're the only one who does it."
I'm a strong believer that little things can change the world.