Hi everyone,
Today it's the turn to the 2nd book of the
Themis Files
, called:
Waking Gods
. The great writer:
Sylvain Neuvel
, made my favorite book series possible!
Also, I'm a big fan of the cover. It looks amazing on my bookshelves!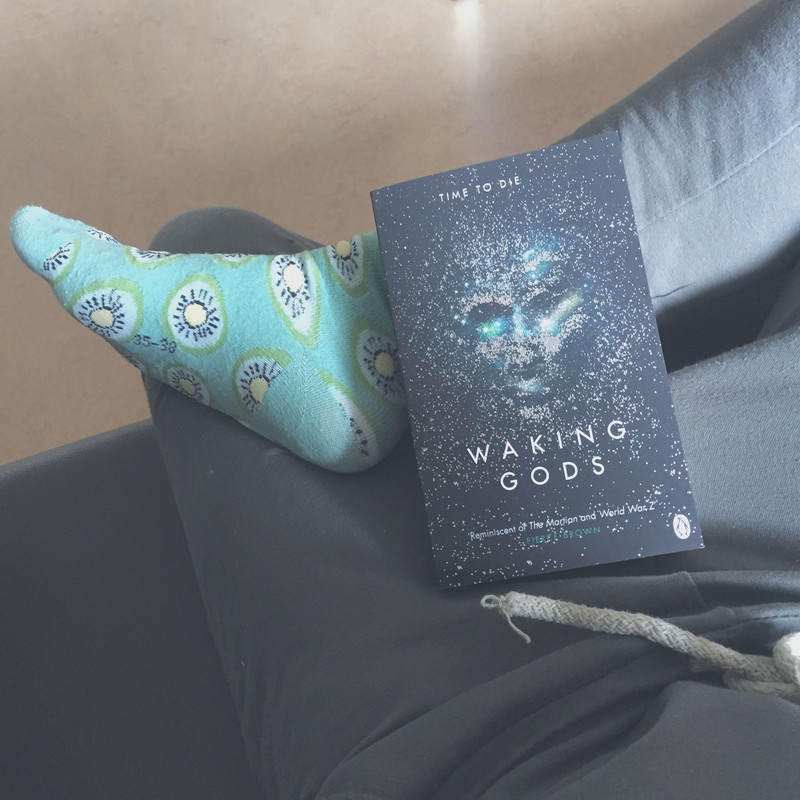 The story (No spoilers)
In the first book of the Themis Files, called: Waking Gods there was one giant robot found. Speculated was that this robot might have come from outer space.
In this book multiple robots of such sort appeared in the worlds biggest cities. These robots are capable of destroying a city in a matter of seconds. The world is thretened by these robots and millions of people have already died.
Where do these robots come from? And who do they belong to? Who are controlling these murder machines?
Luckily Rose Franklin, the woman who discovered the first robot is back from… Yeah, that's a good question, where did she come back from?
Her team never left and is still capable of controlling the robot found in the first book. But is one robot enough to save the earth?

My opinion
I could only hope that this book wouldn't do under for the first one of the Themis Files. I can tell you this: It didn't! I absolutely loved every second of it. In this book you'll find some of the answers on questions from the first book. I needed to know these things so bad!
The book is a great follow-up and still epochal. The only thing I thought after finishing this book was: How can they do this to me?
Without any spoilers given, I promise you the ending will blow your mind!
Conclusion
This book was such an amazing sci-fi experience! I can't wait to read the next one, because I need some answers. I like how I got more insight in the life of the main characters. I feel like I got to know them better.
This is my favorite sci-fi book series!