Hi you all,
I'm super happy, because I got this subscription for the cinema. It gives you a 3 months permission to go to the cinema for an unlimited amount of times. And it was only €32,-!
The first movie I used this deal on was
The Spy who Dumped Me
. I'm a big fan of
Mila Kunis
, who plays a leading role in this movie. Also I saw the trailer and it seemed really funny!
Imagine you and your best friend just hanging out like you always do. Then all of the sudden you get a visit from your ex-boyfriend, who disappeared on you a few weeks ago. He tells you he is a spy and you have to finish his last job for him…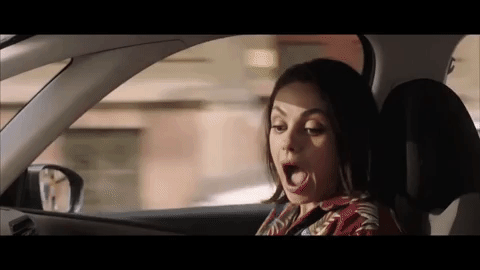 This would probably be my reaction too.
This movie is just BRILLIANT! Honestly. It's an action comedy, which normally isn't my favorite kind of movie. But this was something different! I laughed out loud during the movie and I wasn't the only one who cracked up in the movie theatre. The movie took such unexpected turns and got really funny in moments you wouldn't expect it to.
If you're looking for a feel good movie to watch, definitely count this one in!