Hi you all,
I went to the cinema a few days ago to watch the long expected movie:
Christopher Robin
. Spoiler alert:
I LOVED IT!
We all know the yellow bear with the red crop top and his animal friends. Winnie the Pooh and his friends make a new appearance in the movie about Christopher Robin his life.
Christopher Robin is all grown up and lives together with his wife and young daughter. He's a hard working man with little time for his family.
But while Christopher his life continued, everything in the Hundred Acre Wood stayed the same. Pooh and his friends never forgot about Christopher Robin.
And then one day Pooh looses his friends and sees Christopher Robin as the only solution. Pooh leaves the Hundred Acre Wood to search for Christopher in London.
Sadly Pooh doesn't find the Christopher Robin he was looking for… For Christopher, Pooh and his friends are just vague memories. He doesn't have time for all this.
Will Christopher Robin turn around?
And how do people from London react on moving and talking stuffed animals?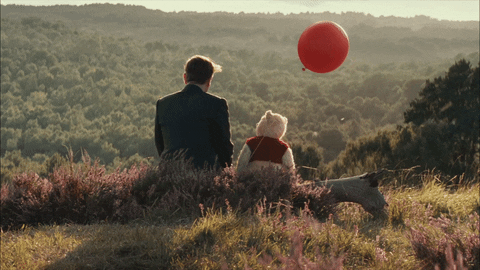 This is a great family movie which gives you a good laugh.
The ending is a bit corny, but I loved the movie overall!
It's totally worth a watch!