Hey bookish people,
Today I have a new book review for you! The books has been written by two very well known Young Adult authors:
John Green
and
David
Levithan
. They wrote this book in a special way. They alternately wrote chapters. Both writers were responsible for one of the Will Graysons from this book.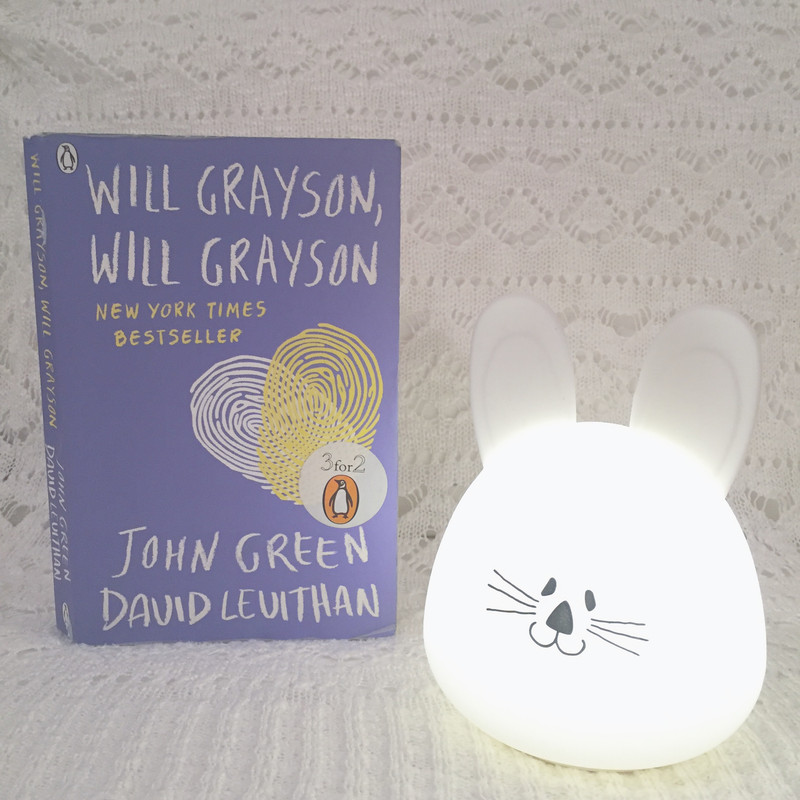 The story (No spoilers)
The story is about two boys with the same name: Will Grayson. Both don't know the other Will Grayson exists, until in a very unusual way their paths cross.
They both have very different lives. One Will is depressed and has a hard time getting out of bed. Also, he is gay but nobody knows.
While the other Will is doing his best in school and has his best friend Tiny Cooper who he relies on. Tiny isn't the easiest person to be friends with, mostly because he is VERY gay, as Will would say. And he falls in love with someone every other week. Next to his busy love life, Tiny is also hosting the school Musical. He wrote his own play and it's the most important thing in his life at the moment.
Both Will Graysons don't have a great love life, but maybe they can help each other out.
My opinion
I really like this book! Even my mom stole it so she could read it, hehe.
It feels like the main characters are your friends. And to have a friend like Tiny Cooper would be the funniest thing in the world. There's a lot of (dark) humor in this book, which I love.
"For the first time in my life i realize why hangers are called hangers, because after fifteen minutes of trying things on and throwing them aside, all i want to do is hook one to the top of my closet door, lean my neck into the loop, and let my weight fall."
Also, there are a lot of harsh pronunciations in this book, which I find quite funny.
"I am constantly torn between killing myself and killing everyone around me."
Conclusion
I really enjoyed this book and I feel like I should read it again, because it's been a long time ago. If you want to laugh out loud during reading and can cope with dark humor this book is for you!