Hey fellow readers,
I'm not sure how I stumbled upon this book, but I'm so glad I did!
The girl with all the gifts
is a great futuristic story. It's written by
M. R. Carey
.
The book has also been filmed and I really want to watch the movie some time.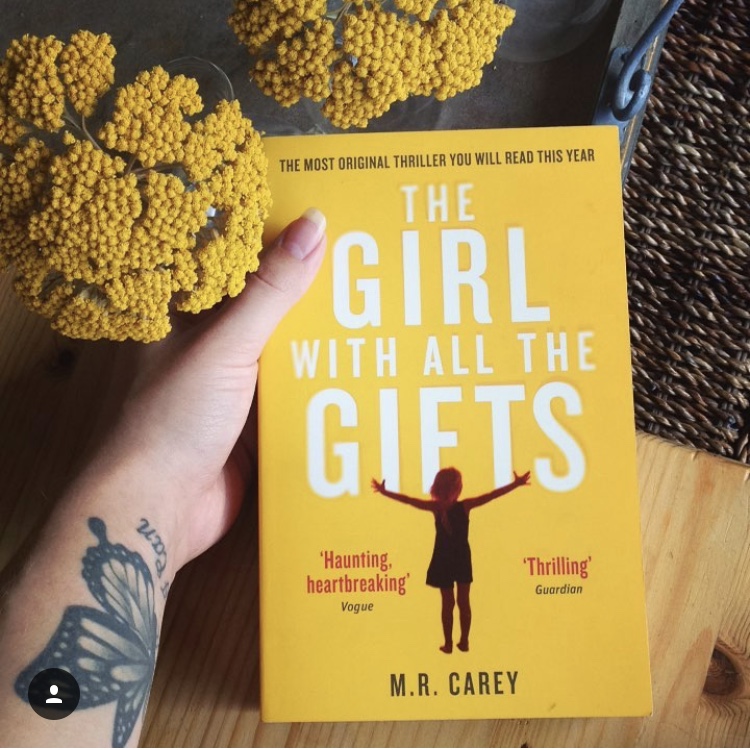 The story (No spoilers)
Melanie knows little about the outside world, because she lives in a cell. She gets to go to class a few days a week. Everyday she hopes her favorite teacher miss Justineau will teach her. She loves miss Justineau, and miss Justineau tells Melanie how special she is.
Melanie lives no ordinary live. Whenever she's not in her cell, she's strapped down in her wheelchair. She even has a strap around her neck. When she's not strapped down there's always a gun pointing at her head. They have to make sure Melanie doesn't bite, because when she does there's no going back.
The world has changed. There's a sickness changing people into some kind of monsters, who live on human body's.
A small group of people tries to save themselves and the world and Melanie is one of them.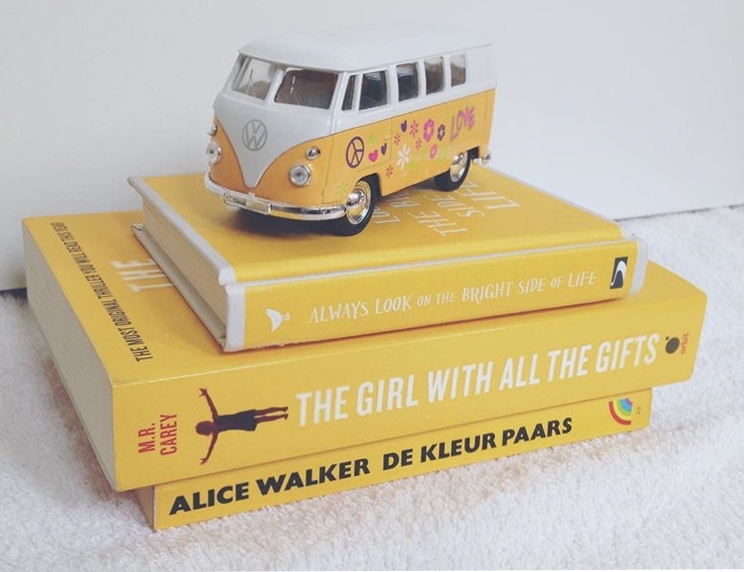 My opinion
This book had me in it's grip from beginning to end. I couldn't stop reading it. Every time I thought it couldn't get any scarier, it did! I love the way M.R. Carey her mind works! Miss Justineau sees right through Melanie and knows what a lovely girl she's inside. This message touches my heart.
DON'T LET LOOKS/ ILLNESES STAND IN THE WAY OF YOUR OPINION ABOUT SOMEONE!
Conclusion
This book is a true adventure. It touched and broke my heart so many times.
It's well written, because I could feel what the main characters were experiencing. This book really got to me and is one of the books I will remember for a long time. Definitely worth a read!