Hey fashionista's,
A while ago I wrote a post about balloon jeans
(click here)
. This time it's the mom jeans turn!
I got these super cute cat jeans at Monki and I absolutely love them! Let me show you how I style them.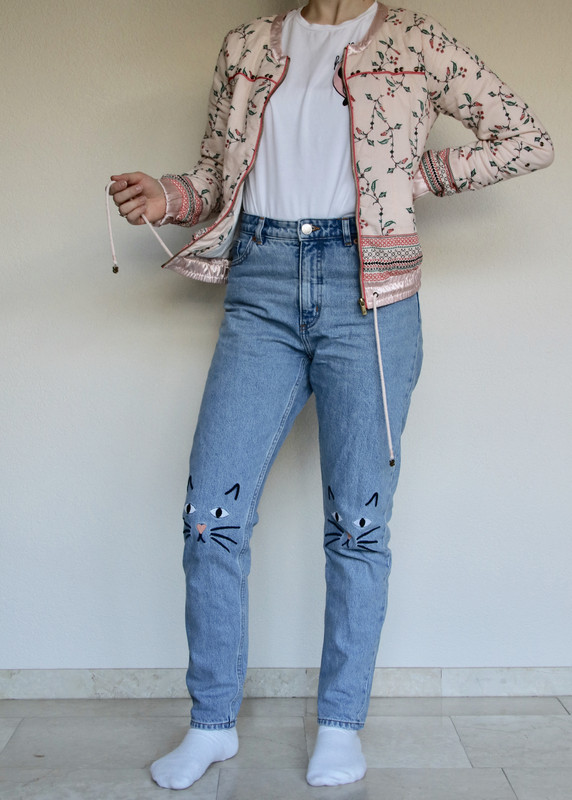 Bomber jacket
You can easily tuck a t-shirt in your mom jeans. This way you look taller and it's a great way to accentuate your waistline.
When it gets colder, it's nice to have something to combine the t-shirt with. I choose this bomber jacket (which I adore). It's the little things that do it, just like it does in this outfit. Do you see the little cats nose on the knees? Yup, that's right. It's pink! This is why I choose a pink bomber jacket.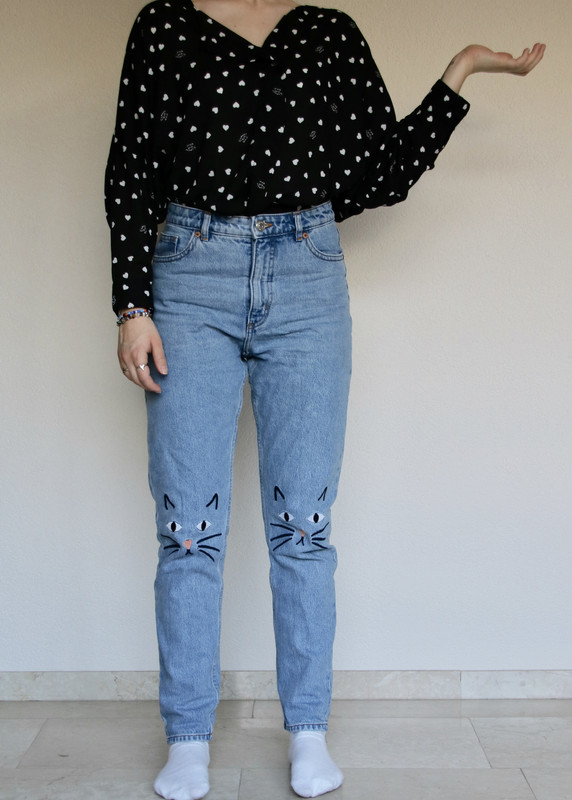 Blouse
Just like you can tuck in a t-shirt, you can also do this with a blouse. Because this jeans is a lighter shade of blue it's easy to combine. Basically every color would look good with it. I choose a black blouse this time, with little heart details. Black gives the look a tougher edge, instead of the sugar sweet idea the cats on the jeans give you.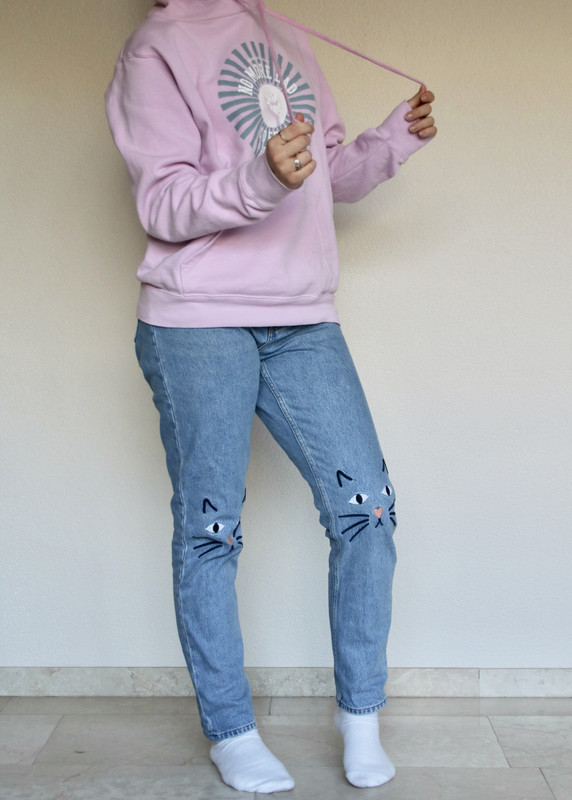 Sweater
Sometimes you just have to let go of the "perfect outfit idea". Comfortable might not be a style, but it sure is important! To me nothing is better than chilling in my old sweatpants with a soft sweater.
But because we like to look sophisticated, this is a good alternative. For this look I choose my favorite pink sweater. I didn't accentuate my waistline this time, but still I like the outfit!
Would you wear any of these looks?