Hey loves,
I went to the cinema today and I thought I'd share my outfit with you!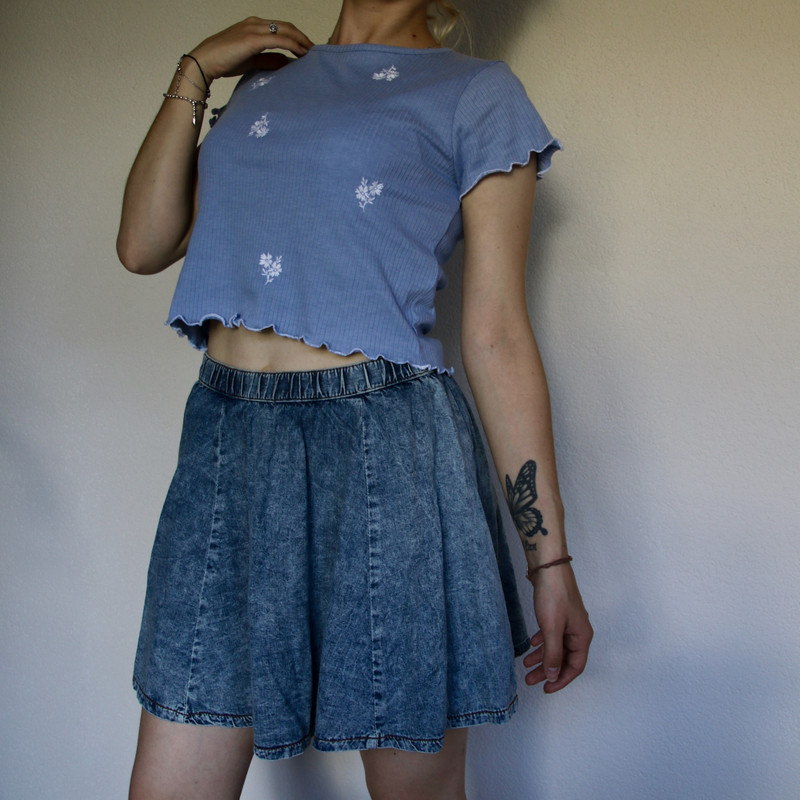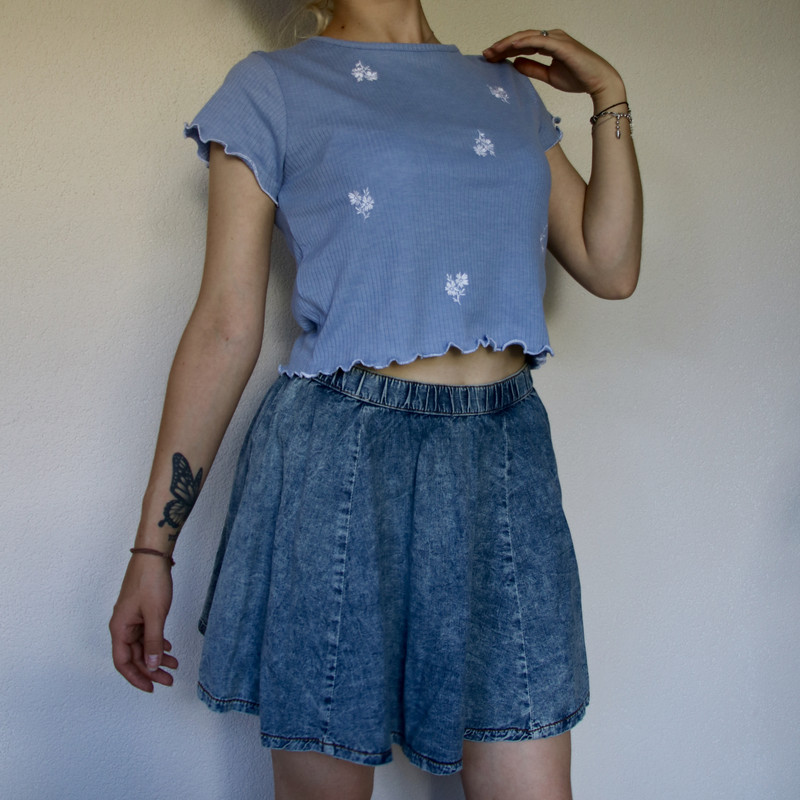 I choose a crop top and skater skirt for this outfit. It's super girly and that's something I love.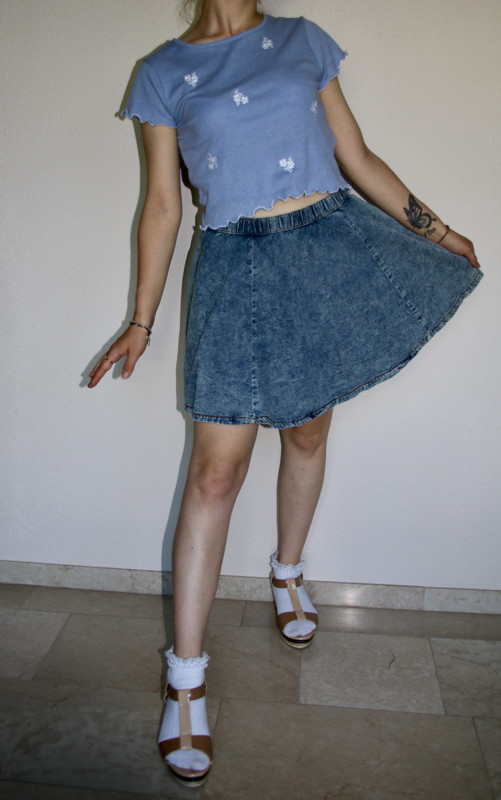 I choose to wear wedges with this outfit, to make it extra summery.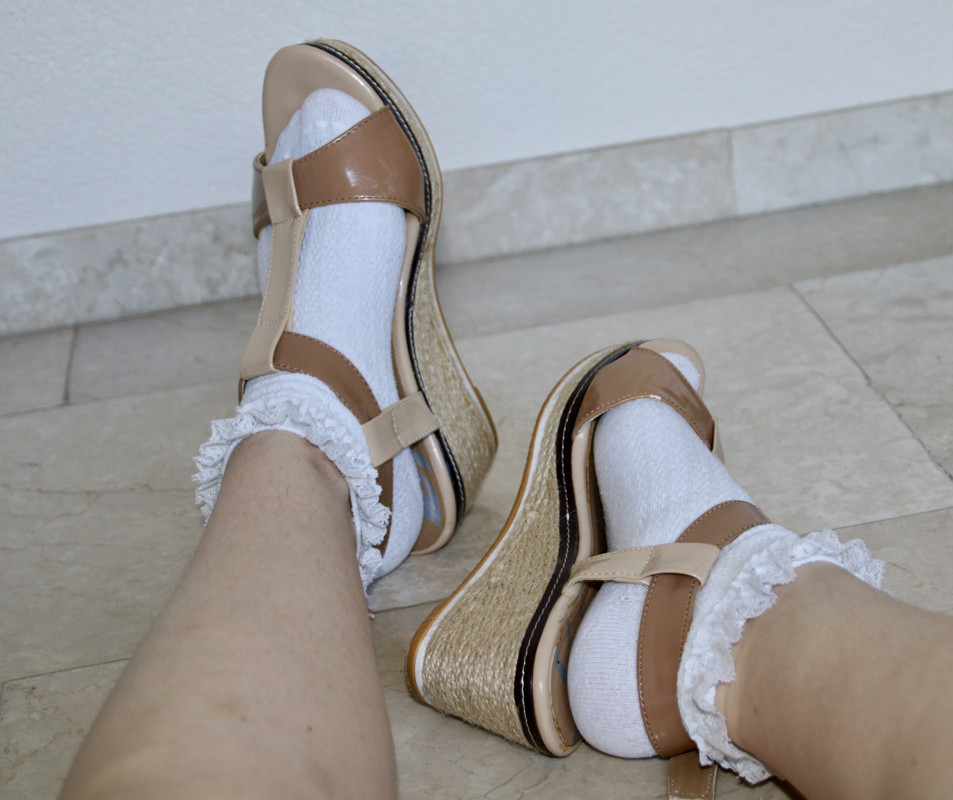 Look at my cute socks! I really like the lace on them.
Also good to know is, that this outfit is really lowbudget! It might have been in sale, I can't recall. Anyways, this outfit is proof that you can look good without spending a lot of money.
Crop top: €6,-
Skater skirt: €10,-
Socks: €3,-
Wedges: €18,-