Hey fashion lovers,
A while ago I promised you all a blogpost about how to combine my balloon leg jeans.
These are my favorite jeans! The fact that the hearts are red make it harder to combine it, but that won't stop me!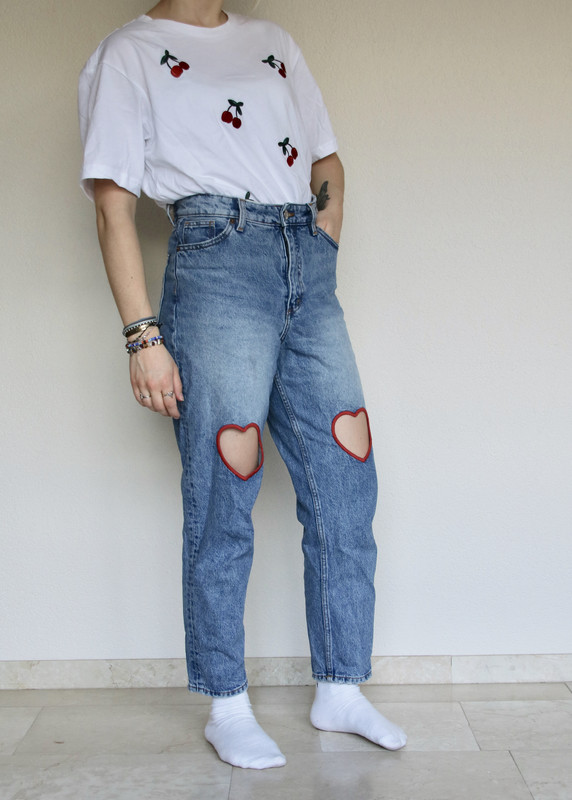 My first tip: When you want to wear a t-shirt on top of these kind of jeans, tuck the t-shirt in. This way it makes you look taller.
I choose a white t-shirt, because it gives your outfit a fresher look. Tip two: Because these jeans have red in them, look for a top with a red detail in it. The red cherries on this t-shirt match perfectly with the red hearts on the jeans. This makes your outfit whole.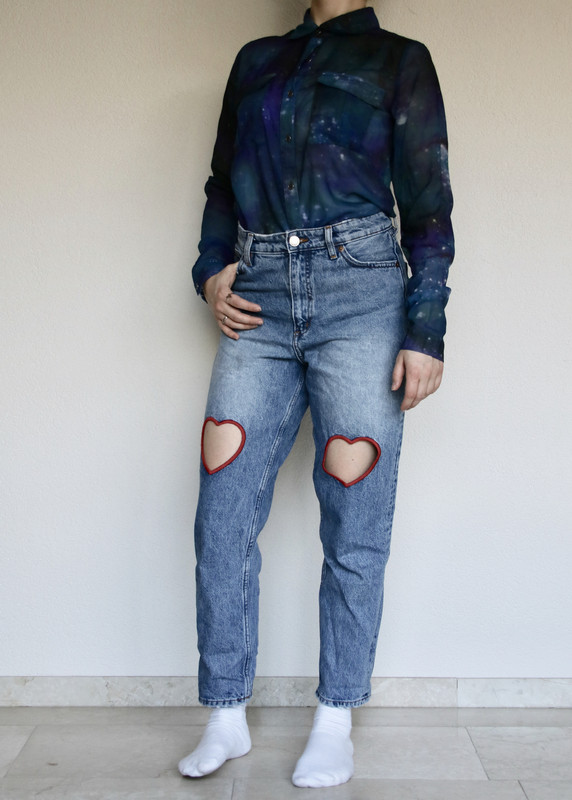 For this look, I chose a blouse with a milky way print. As you can see, I again chose to tuck in my blouse. Tip three: This also helps to shape your figure. These kind of trousers accentuate your waist. When you put something oversized like this blouse over it, you're hiding your waistline. This makes you look bigger than you actually are.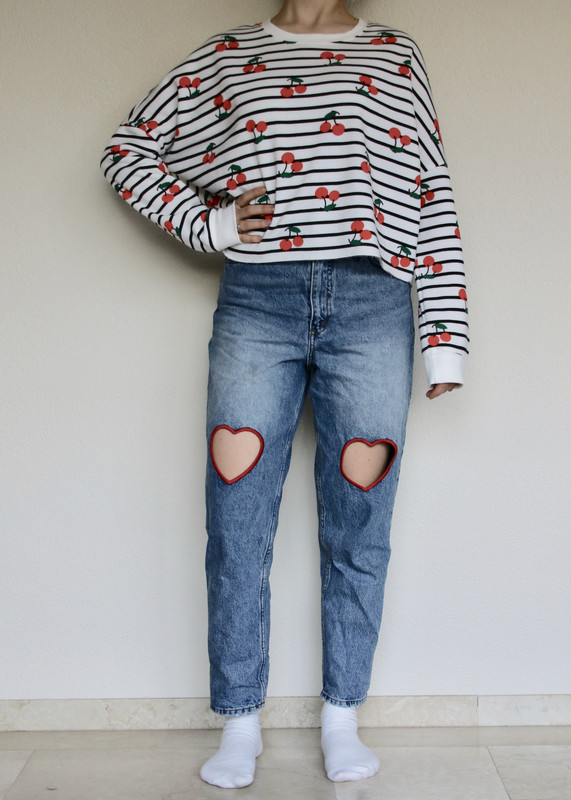 This look again, has cherries. I love them! For this outfit I chose my super soft sweater. This look also brings us to tip number four: When you want to combine these kind of trousers with a sweater, make sure you use a cropped one. This way your waistline is still visible and you are able to stay warm!
I'll make more outfit photos with these jeans in another blog post. Stay tuned!