I went to the movies with one of my best friends. I love going to the movies so much! Taking a break from life for as long as the movie takes…
We went to see the horror movie
Truth Or Dare
.
I honestly didn't expect much from it. Some horror movies miss a good storyline. The scares can be really good, but when the storyline isn't the movie isn't. This movie actually has a good storyline and good scares!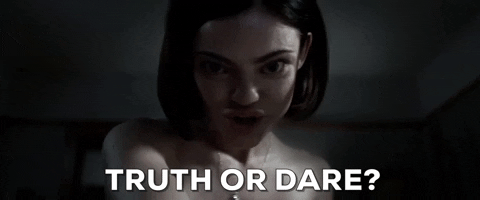 The story is about a group of friends who go on a trip to Mexico. They play the game truth or dare, just for fun. Later on it turns out it isn't a fun game. The game haunts the friends when they get home. They have to choose truth or dare. When they don't they die. When they don't do the dare, they die. When they don't tell the truth, they die.
How do they stop this game and make it out alive?
I recommend this movie if you love a good scare!