Hey shopaholics,
There was a big sale on the Monki website and luckily for me, some of the items I tried on earlier were on sale.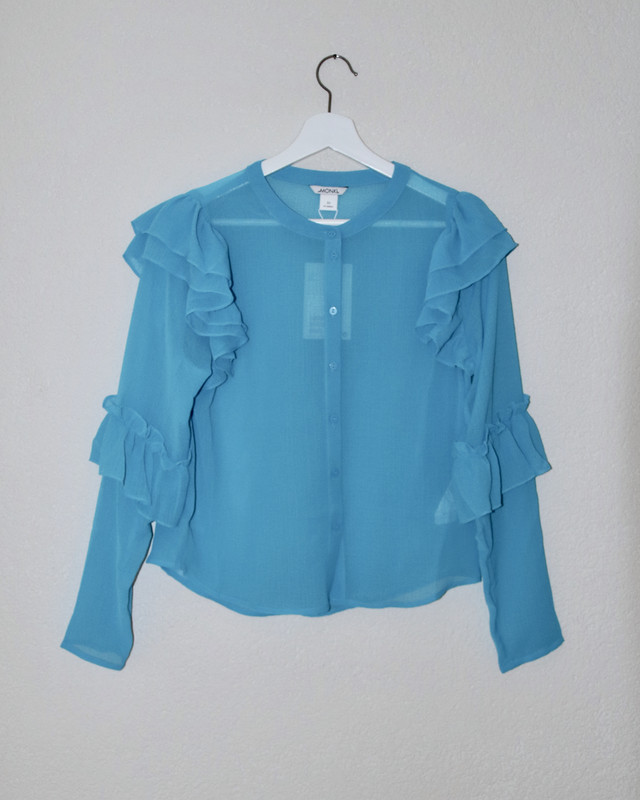 Blue blouse
I love the color of this blouse. I feel like it makes my green eyes pop! And the ruffles, I LOVE ruffles. Even if you choose to wear regular jeans, you still look neat, because of the blouse.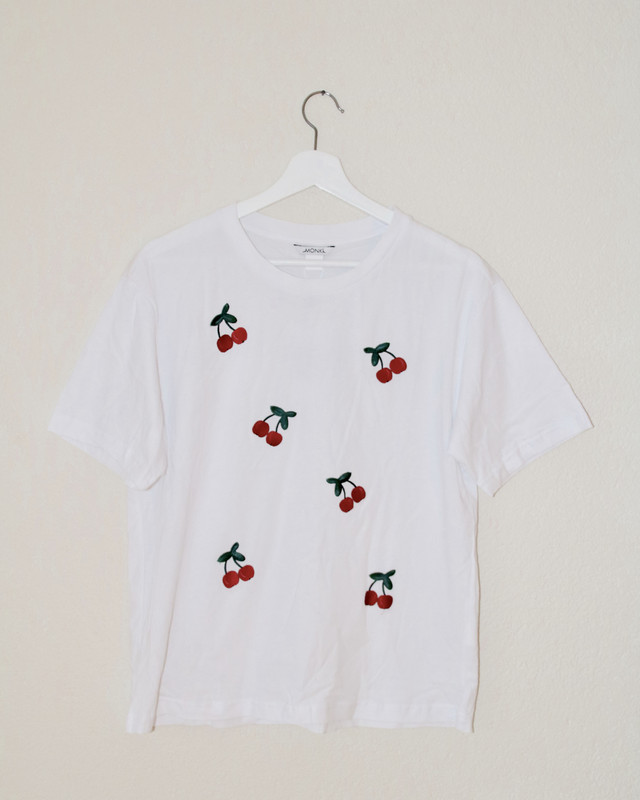 White t-shirt
I can never have enough T-shirts, they always come in handy. I have these amazing jeans with red hearts on them and this t-shirt matches it perfectly. It's crazy how I like everything with cherries on them, while I never actually eat them.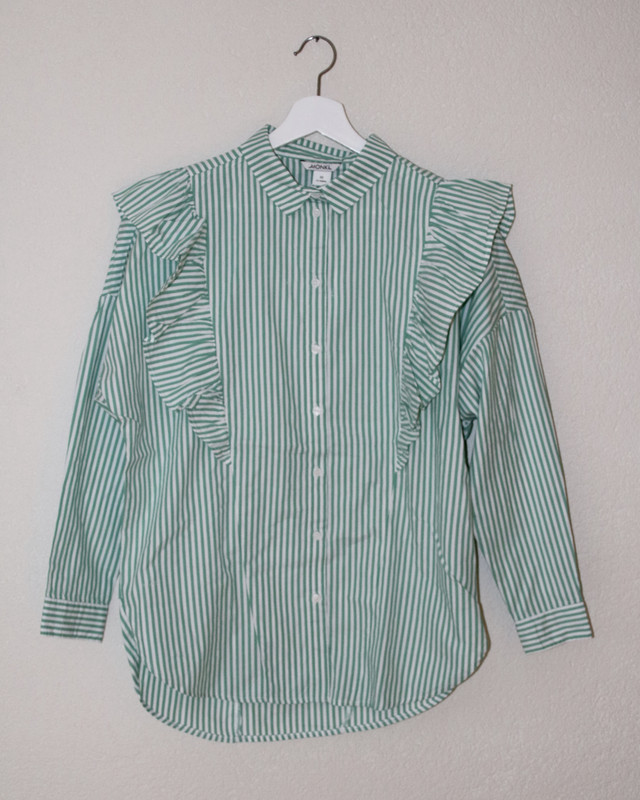 Green & white striped blouse
This blouse is my FAVORITE blouse BY FAR! It's a little longer, which I like. And again, THOSE RUFFLES! I love it!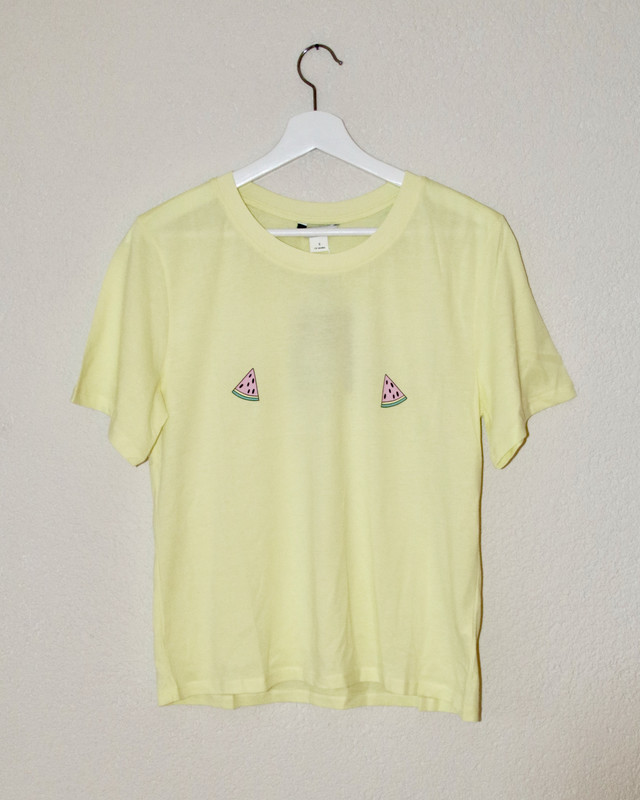 Yellow t-shirt
I like pastel colors very much, which is why I chose this colour. I also like it when t-shirts have a little print on them and I find this print especially cute! I see myself wearing it in summer on high waisted shorts or skater skirts.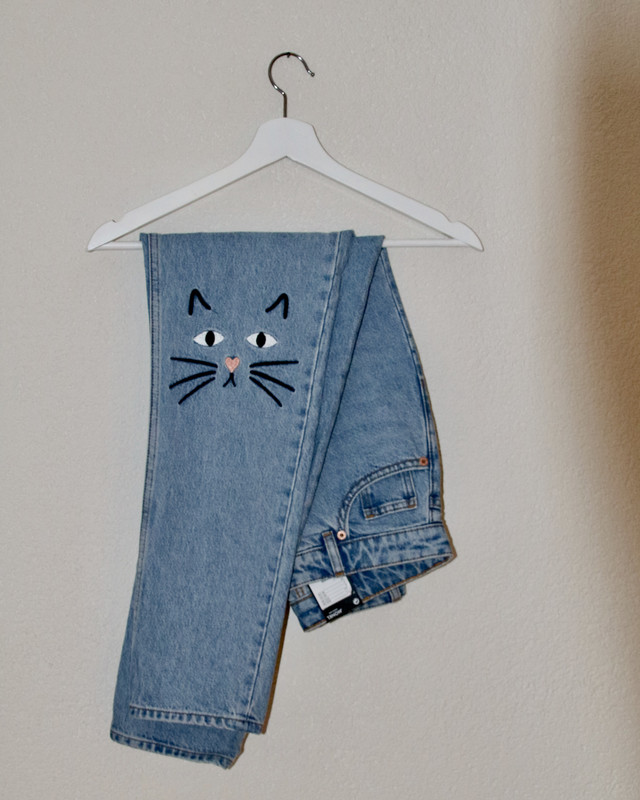 Blue jeans
And last but not least, my new jeans! How cute are these? I really like the fit of it and the fact that it's high waisted. The cats on the knees give it that little extra, which I like.
I will soon post a blog about how to combine striking pants, so stay tuned!