Hallo allemaal,
Vandaag wil ik jullie vertellen over het boek:
I'll give you the sun
.
Het boek is geschreven door Jandy Nelson en is benoemd tot New York Times bestseller.
Normaal heb ik het niet zo op romans en hou ik van avontuurlijke boeken. Toch is dit boek zeker een positieve review waard! Ik heb het boek geleend van een vriendin en ik ben heel blij dat ik hem heb gelezen.


Het verhaal gaat over een tweeling, Jude en Noah. Hun gezinssituatie is ver van ideaal. Alhoewel ze vroeger 2 handen op 1 buik en ze hun leven aan elkaar danken, is daar tegenwoordig niet veel meer van te merken. Ze leiden allebei hun eigen puber leven, waarin wel overeenkomsten zijn. Liefde, puberen, jongens, feestjes, en kunst.
Moeders droom was altijd dat haar beide kinderen naar de kunstacademie zouden gaan. Noah is goed op weg met zijn tekeningen en portfolio. Jude komt voor een moeilijke opdracht te staan. De vraag is of dit haar wel gaat lukken. Dit is wel de enige manier om deel van de kunstacademie te worden.
In dit boek loop je tegen veel problemen, twijfels en gedachten aan. Het boek zet je zelf ook aan het denken en geeft je nieuwe inzichten.
De schrijfstijl van het boek vind ik erg mooi en gevoelig. Je ziet om en om de hoofdstukken door de ogen van Noah en door die van Jude.
Oma's wijze woorden komen ook vaak voorbij en dat zorgt voor een leuke afwisseling.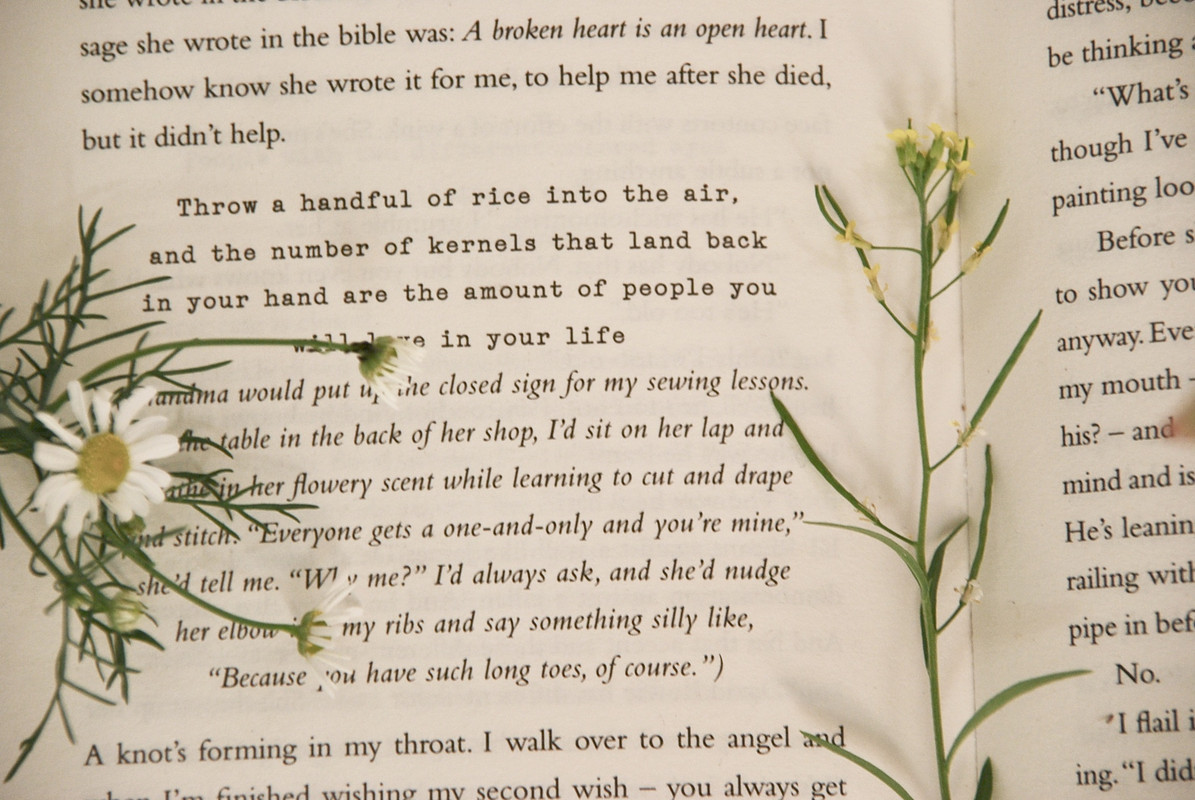 Dit boek raad ik zeker aan! Het is een verhaal met veel spanning en afwisseling. Het verhaal is ook origineel. In dit verhaal is niks zeker en er komen veel wendingen in voor.
xoxo Annelotte