03-04-2017
YES! Vandaag naar het concert van Ed Sheeran. Ik heb er ZO VEEL zin in! Waarom ik naar Ed Sheeran wil? Ik vind hem zo ontzettend getalenteerd dat ik niet eens waar ik moet beginnen…
Ik vind hem een enorm grote inspiratie. Van jongs af aan had hij een droom en die heeft hij nooit opgegeven. Nu leeft hij zijn droom. Ook was zijn weg naar de top echt niet makkelijk… Optreden voor een handjevol mensen, om vervolgens te vragen of je bij 1 van die mensen kan slapen, omdat je anders geen onderdak hebt. Yep, zo ging dat bij Ed Sheeran.
Volgens mij is zo'n beetje de halve wereld blij dat hij als 16 jarige ervoor had gekozen naar Londen te vertrekken, want daar startte zijn echte succes.
Ook geeft Ed Sheeran weinig om uiterlijk vertoon. Dat is iets wat we in deze tijd wel kunnen gebruiken vind ik. Het heeft hem nooit geboeid in wat voor kleding hij rondliep of rondloopt. Hij neemt zichzelf niet al te serieus en dat kan ik wel waarderen.
Ik vind het heel moeilijk om Ed Sheeran te vergelijken met andere artiesten. Welke artiest kan nou zeggen dat die hele stadions vult met een onemanshow? Wat je tijdens het concert hoort is Ed Sheeran zijn geweldige stem, zijn gitaar en de eventuele toepasselijke geluiden die hij opneemt met zijn looping station.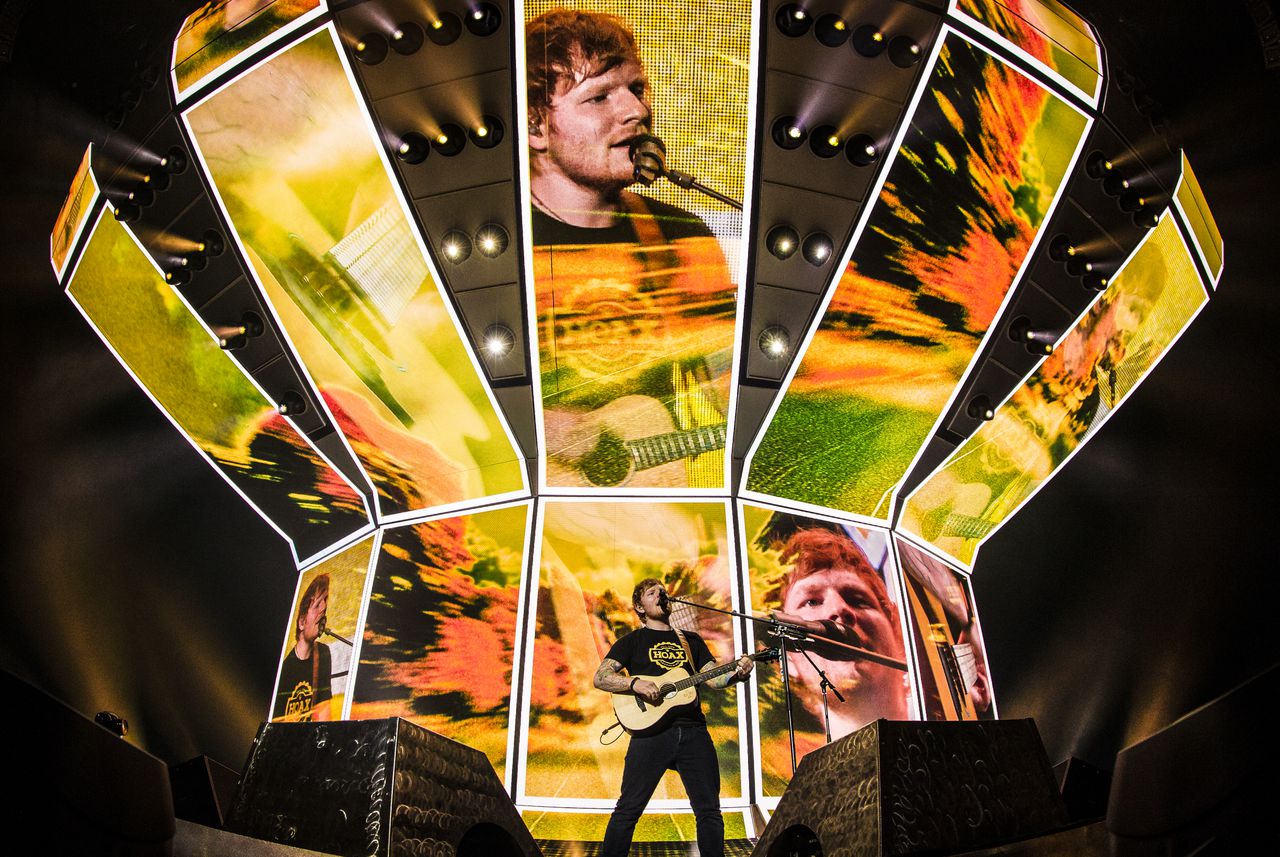 Tijdens het concert heb ik hier geen moment bij stil gestaan. De muziek klinkt zo vol en af. Hij heeft geen band nodig om staande te blijven voor duizenden mensen en dat vind ik zo bijzonder!
Het concert was wat mij betreft (en volgens mij is iedereen die het concert in het Ziggo Dome bijwoonde het met mij eens) 100% geslaagd. Ed Sheeran begon al goed toen hij zei: "You can do whatever the fuck you want." Hij heeft iedereen laten klappen, springen, zingen en dansen.
Ik ga nog heel lang van deze avond nagenieten.
xoxo Annelotte
P.S De foto's zijn niet gemaakt door mij zelf.